Cedar Siding in Calgary
Even though cedar is a wood material, it is resistant towards insects and moisture. In addition, it is strongly resistant to decay, can handle significant amount of weight and has reasonable strength. You can use it not just for exterior siding but even for interior panelling due to its attractive amber colour and grain texture.
Bevel siding is one of the most commonly used type of cedar siding, made from beveled board. It is designed with a thicker base and thinner top edge. When installed, it needs to be fixed in overlapping layers.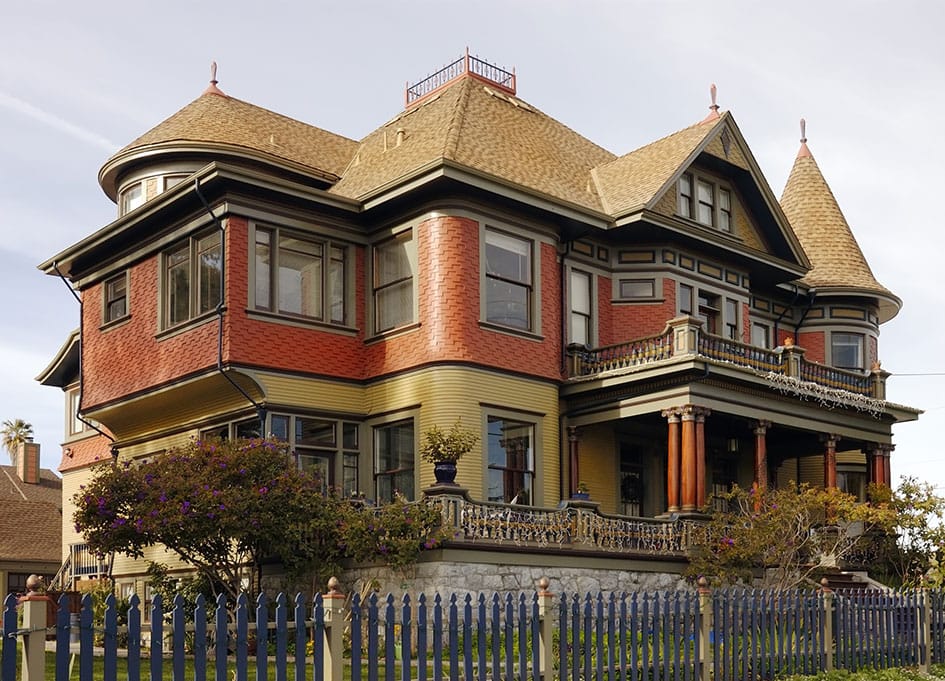 Even though it is easy to install and repair cedar siding, it would require relatively more amount of maintenance over the long period compared to fiber cement and vinyl alternatives. Based upon the weather it gets exposed to, wood siding in Calgary needs to be treated every 5 to 10 years.  Last but not least, cedar siding is available in a wide range of styles and the choice of paint colors is almost endless.
Why Use Cedar Siding?
Creating an Eco-Friendly Building
When it comes to the production of cedar siding in Calgary, it is not required to spend as much energy as required for producing fiber cement, steel or vinyl siding. While wood 40% of raw materials produced in Canada are raw materials, the energy consumption share for this is only 4% of the overall production. As a building material, cedar occurs naturally, and at the same time, it is renewable. In addition, the manufacturing of cedar produces lesser amount of greenhouse emissions compared to siding products made from other materials.
Natural Ingredients
The wood cedar contains a naturally occurring preservative oil. Therefore, it doesn't require any type of artificial chemical preservation. Copper and arsenic compounds used for preserving other types of wood siding materials can have negative effects on health.
Hardwearing Material
The durability offered by cedar is well known and almost unmatched. The wood is naturally resistant towards moisture, pests and decay, which means it is the perfect material option for exterior siding when exposed to sun, rain, heat or the elements throughout the year.
Inconceivable Elegance and Aroma
Once you have installed cedar siding in your home, you would be surrounded by genuine beauty. In fact, cedar has been cherished throughout the past centuries among craftsmen and builders for its natural elegance. Cedar can be used in any type of architectural plan and suit to any desires, whether it is for modern buildings or for classic-looking structures.  Cedar can be easily given any type of finish, ranging from fine oils to paint to stains to solid coatings. The special aroma of this wood can be credited to its heartwood.
Outstanding Practicality
Cedar is comparatively much easier to work with. It can be cut easily, given finishes and glued without any difficulty as compared to other options. The siding made from cedar would generally come in lightweight, longer timber lengths with consistent texture and fine grain. The siding is easy to nail, cut and saw using commonly used tools. All these characteristics also make it easy to plane the material on any flat surface and machine it to any pattern. It is the absence of resin and pitch that allow cedar to strongly hold onto glue bonds made from most types of adhesives. This helps in insuring a firmer base for different types of stains and paints.
Installation of Cedar Siding
There is hardly any competition to cedar when it comes to choosing the highest quality woods on the planet. Cedar siding is world-famous for its elegance, naturally developed strength and longevity, lightweight, high level of insulation value and strong dimensional stability.
When you seek a Cedar Siding Contractor to get these feature-laden cedar siding installed properly around your house with best quality finish that could last years without much maintenance, make sure to contact Siding Calgary for all the involved information.
Calgary | Airdrie | Rocky View County | Cochrane
Chestermere | High River | Crossfield | Okotoks
Contact us to request a free estimation
Phone:
(587) 333.2738
E-mail:
info@SidingInCalgary.com