Vinyl Siding
Nowadays, vinyl siding has come to become the most commonly used and popular material used for making siding in Canada. It is a relatively cheaper material that offers attractive looks without any need for maintenance.  It is possible to select any color and there is no need to worry about any types of wear and tear that can arise out of scratching.
Vinyl siding gives you different options in terms of styles and sizes. They are available in different widths, shingles, shakes and other choices. The siding material is also easier to install, helping in reducing the labour costs compared to other alternatives.
There are innumerable reasons for making vinyl siding simply the most popular option for remodeling, renovation and new construction.  The material offers the elegant and warm looks of wood without the need for time-consuming repairs and maintenance. It is not going to rot, peel or split, and because the color is homogenous throughout its structure, there is no chance of staining, scarping or any need for painting. All that is required is to keep the new vinyl siding appearing good is to have a garden hose and it would keep shining for several years.
Advantages of Using Vinyl Siding
There are many advantages of using vinyl siding in your home or commercial building. You can find the leading advantages as mentioned below:
– It doesn't need to be painted.
– It can be washed easily with water.
– Wider option of different colours and tones.
– It is available in a world of styles ranging from fish scales to shakes, to lap to scallops and much more.
– Insulated vinyl siding having foam backing offers high level of energy efficiency.
– It can last for several decades.
Homeowners choose vinyl siding for its beauty as well as long-lasting toughness. It is available in a wide range of textures and colors, and offers total control over the design of your home. In the past, vinyl siding was made in earthy and pastel tones, but nowadays you can find them in any colour. You can turn your house into a unique one by select brightly coloured vinyl siding.
Even with so many colour options, vinyl siding would retain its colour for long as it fades very slowly compared to most of the other alternatives such as painted wood.  The main reason is that the colour is uniform through the texture and structure of the vinyl. Due to this reason, the smaller scratches on the material would be invisible. On the other hand, in the case of painted surfaces, any damages would be instantly visible, even if it is a tiny scratch.
Benefits of Different Types of Vinyl Siding
The market is flooded with a wide range of vinyl siding types. It is possible to choose between board vinyl siding, vertical vinyl siding, fake brick vinyl siding, fake wood vinyl siding, fake stone vinyl siding and conventional certified vinyl siding. With modern technology, it is possible to turn your sidings into natural wood or stone to get a more rustic look and feel.
In addition, vinyl siding is quite cost effective as compared to other leading options such as cedar siding and fiber cement siding.  Keep in mind that vinyl comes with the warranty that it wouldn't peel or rot away. Additionally, there would never be any reason to paint it. Because plastic siding is artificial, it is available in a world of colour options. When you purchase vinyl siding materials, make sure to consider the panel thickness. If you have thicker panel, the vinyl siding would have higher durability and it would last longer.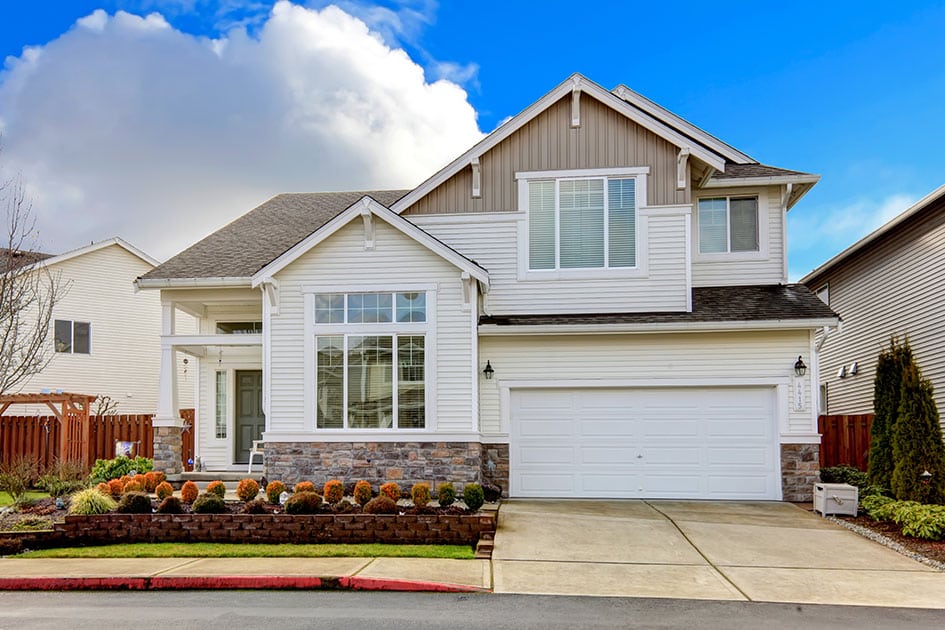 The best feature of vinyl siding is that even after 3 decades, your home may become worn out and the paint may have vanished, but the siding would ensure that you have a good looking home. It is possible to apply vinyl siding over stone or brick structures, or over concrete or wood structures. If the siding project is performed by Calgary Siding Company, it would take only a small amount of time. It would also help in increasing the equity of your home by a huge margin, and when it comes to selling it, you would be able to get better offers. It is energy efficient, stylish looking and has a contemporary feel to it. You can choose the siding, it would help you achieve a unique touch. It would always make your home feel like a newly built construction. And you need experienced Vinyl Siding Contractor in Calgary or other city.
Do you need Insulated Vinyl Siding?
It was not long ago that vinyl siding manufacturers designed and launched insulated vinyl siding that consisted of vinyl featuring insulated backer board. The newly added products added their unique features to the already existing lower-maintenance and durability characteristics of vinyl siding. the thermal features of foam and other materials helped in increasing insulation value of all the materials by over 30%. In addition, foam insulation inserts would also help in making the siding more durable through the addition of support. It would also help in making your home dramatically quieter from external noise.
The wide range of insulated vinyl siding may cost you a little more compared to the normal vinyl siding, but the addition in terms of energy savings and comfort would be much more worth than the increase in price.
What are the main benefits that you get with insulated vinyl siding? The various advantages include:
– All the advantages of regular vinyl siding.
– Increase in insulation value of your home, thus lowering your energy bills.
– The construction would become more durable and stronger compared to regular vinyl siding.
– Your home would become more soundproof against external noise.
Vinyl Siding Installation
There is nothing wrong in saying that vinyl siding in Calgary is the ultimate choice. It is extremely durable and requires minimal or no maintenance. However, it is sometimes difficult to put up. It would require the help of Calgary Siding specialists to get your siding installed in a professional and stress-free way. Only professional installation would help ensure that your home looks like a new house.
Calgary | Airdrie | Rocky View County | Cochrane
Chestermere | High River | Crossfield | Okotoks
Contact us to request a free estimation
Phone:
(587) 333.2738
E-mail:
info@SidingInCalgary.com