Hardie Siding
Fiber-cement siding, also referred to as Hardie Siding as it is a popular brand name from the biggest manufacturer, has seen a dramatic increase in popularity in the last few years. It is not surprising to see so many homeowners have it installed on their home. One of the main advantages of this material is that it looks much like brick or natural wood. At the same time, it doesn't need the amount of maintenance that is needed by conventional wood siding.
Learning the Unique History of Fiber Cement Siding
Fiber-cement siding is made from wood fiber and cement. These ingredients give the siding material its name. First, the ingredients are mixed with water, sand and certain additives, and then rolled and pressed to create sheets of required thickness before being baked, creating tougher and more durable cladding material. The choice of the additives varies between manufacturers.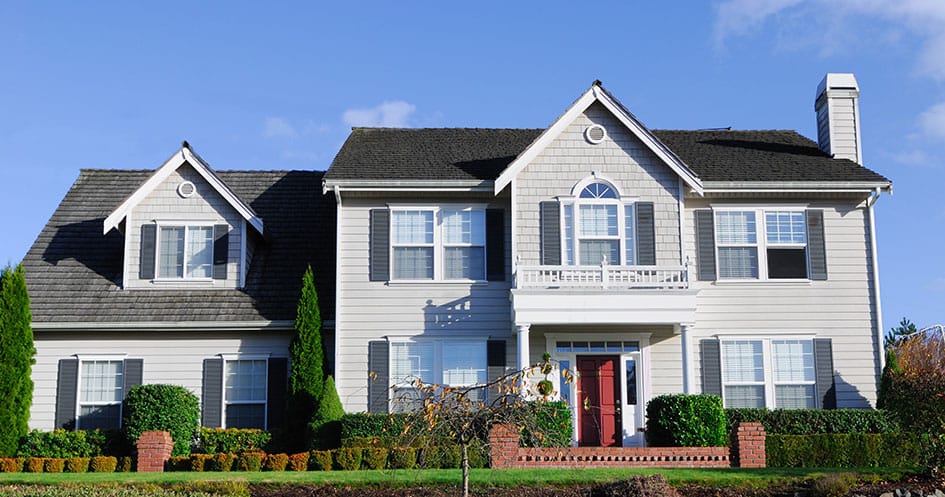 The whole process starting from ingredients to the finished product would usually take between 24 hours to 48 hours. The leading manufacturers of fiber-cement siding would offer long warranties beyond 25 years for any type of manufacturing defects. However, you should understand that not all types of fiber-cement siding are produced the same. The major difference lies in terms of the additives, which are added by the manufacturers and in their manufacturing process.
Also referred to as Hardie Siding, fiber-cement siding received its other name from the pioneering manufacturer James Hardie who first produced fiber-cement siding during the 70s and soon became the largest producer.  The manufacturer continues to be the market leader in this product and keeps innovating to create more practical, lighter and thicker options. In addition, James Hardie is now producing advanced products to suit the variety of climates in North America. They continue to be on the top in the industry offering a variety of pre-finished products.
Why Fiber Cement Siding or HardiePlank is so Popular?
Fiber-cement siding is the leading product that competes with vinyl siding in terms of popularity. It was first produced during the 70s and has remained highly popular since then. In fact, this siding has some of the best features among all types of siding. It is the type of siding that blends together the best features of almost all the different types of siding. Explore the advantages of using Hardie siding on your home:
Genuine looks plus appealing curb
Different Hardie siding products such as panels, shakes and boards can be used for getting the looks of genuine bricks, wood or stone. This helps in enhancing the natural looks of your home relative to vinyl siding.
Heavy-duty material
Fiber-cement siding features high resistance to impact. Additionally, the proper installation would ensure that there is no effect of moisture, which is extremely essential in the climatic conditions around Calgary, and it can last for more than half a century.
Resistant to Rot and Pests
James Hardie siding Calgary is rot and pests resistant. Therefore, this type of siding doesn't rot. This is a property that comes of great help on the shady side of your house, close to the foundation. Wooden siding can easily get attacked by termites and other pests. However, with fiber-cement siding, there is no need to worry about any type of pest attacks.
Stable dimensions and convenient re-painting
Hardie Board wouldn't undergo expansion or contraction due to climatic changes. Due to this reason, the paint would strongly hold on to the surface. This would reduce the number of times you would have to re-paint it. In fact, it would take more than 15 years to paint the surface again. Additionally, when it is time for painting, you don't have to sand or scrape the surface.
Fire-resistant material 
Hardie siding is a highly fire-resistant material as it is non-combustible. It is a safe material to go around your home, and it would also mean you would be saving on your fire insurance.
Available in both primed and pre-painted state
Fiber-cement siding makers offer this type of siding either already painted or primed. The unique thing is that factory-applied paint has long-lasting properties compared to paint application after installation of the siding.
Warranty from manufacturer
Hardie siding manufacturers offer warranty against manufacturing defects for 30 to 50 years. this is why fiber-cement siding make exceptional investment for you if you are a homeowner.
Fiber Cement Siding Installation
Homeowners would want to install siding that requires a minimal amount of maintenance and would last for maximum possible time. You would also want a siding that gives a stunning look to your home's exterior. Fiber-cement siding can prove to be the perfect option that meets these requirements while remaining financially viable.
It is extremely important that you hire the services of an experienced siding contractor install your fiber-cement siding in Calgary for your home. The two most important things in the siding industry are material quality and high-quality workmanship. You don't want your fiber-cement siding to be installed poorly, as it may have a shortened life and poor installation may also affect your home insurance.
As a material, fiber-cement is highly durable, but it is important that it is installed carefully and handled properly. Siding Calgary Contractor has highly experienced, well-trained and professional teams for properly handling fiber-cement material. Get in touch with us today to learn what we can do to increase the safety, warmness and value of your home using Fiber Cement Siding.
Calgary | Airdrie | Rocky View County | Cochrane
Chestermere | High River | Crossfield | Okotoks
Contact us to request a free estimation
Phone:
(587) 333.2738
E-mail:
info@SidingInCalgary.com